2023 Transforming Care conference
The Equitas Health Institute Welcomes Renowned Transgender Rights Advocate Chase Strangio as the Keynote Speaker of the 2023 Transforming Care Conference: Joy & Resilience
We're excited to present Chase Strangio (he, him), ACLU's Deputy Director for Transgender Justice and a prominent figure in transgender rights, as our keynote speaker at the 2023 Transforming Care Conference. Noted for his legal victories and influential media appearances, Strangio's work has made him one of Time Magazine's 100 most influential people in 2020. Join us as Strangio discusses the current challenges to trans rights and health, emphasizing joy and resilience, and partakes in a roundtable discussion with Ohio's trans leaders.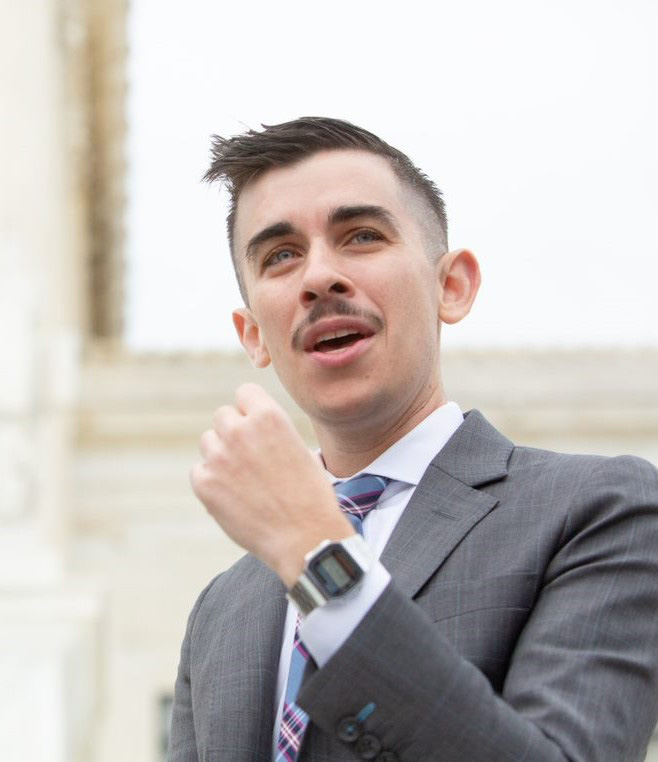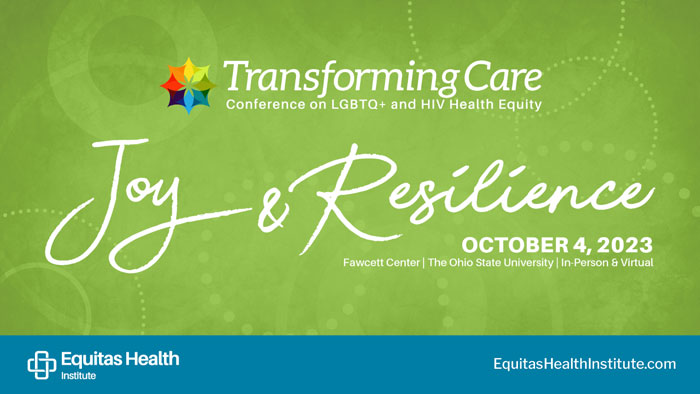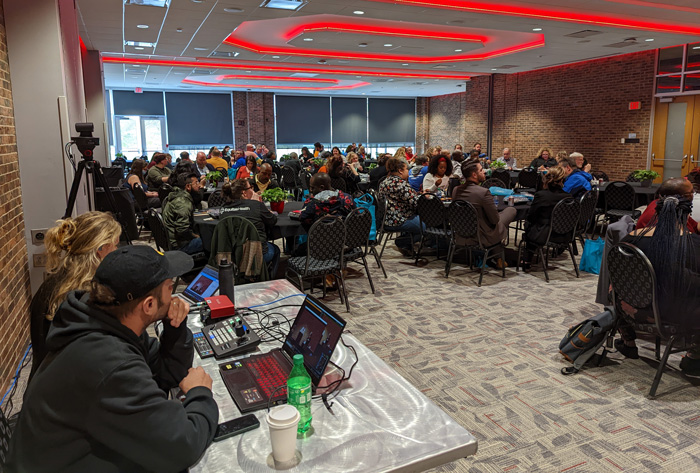 2023 TRansforming care conference
2023 Transforming Care Conference: Joy & Resilience invites us to explore the power of community and activism in the face of escalating threats to LGBTQ+ health.
Today, our determination to thrive, survive, and live healthy lives matters more than ever. Anti-LGBTQ+ bills introduced in state legislatures across the country have explicitly targeted the transgender and non-binary communities. In Ohio, Republicans want to ban gender-affirming care for trans youth and prevent trans girls from competing in female sports. School boards want to restrict what students read and which bathrooms they can use. These bills and actions threaten access to life-saving affirming care.
How do we strive for health when our access to care is under attack? We find power in community. Joy & Resilience celebrates our strength and resolve as we seek to secure and safeguard the health of transgender and gender-diverse people. It honors those who have made a difference in the delivery of care and those who continue to break down barriers. Joy & Resilience empowers us and our communities to strive for a world in which all can survive, thrive, and live full and healthy lives.
Join us on October 4th for a day of learning. Let's find joy in our resilience.
2023 Transforming care conference
Join us on October 4th for Transforming Care 2023! In-Person or Virtual.
The annual Transforming Care Conference brings together healthcare providers, researchers, activists, and community members who share a commitment to LGBTQ+ and HIV health equity. Hosted by the Equitas Health Institute, TCC inspires action-focused conversations about the issues that matter most to our communities. With both in-person and virtual attendance options, the conference unites a vibrant mix of attendees and presenters who elevate each other's voices and lived experiences.
Important Dates for 2023:
6/1/23 Keynote Speaker Announcement + Call for Abstracts
7/10/23 Abstract submission form closes + General Registration opens
8/15/23 Accepted TCC presenters receive notification
10/4/23 Transforming Care Conference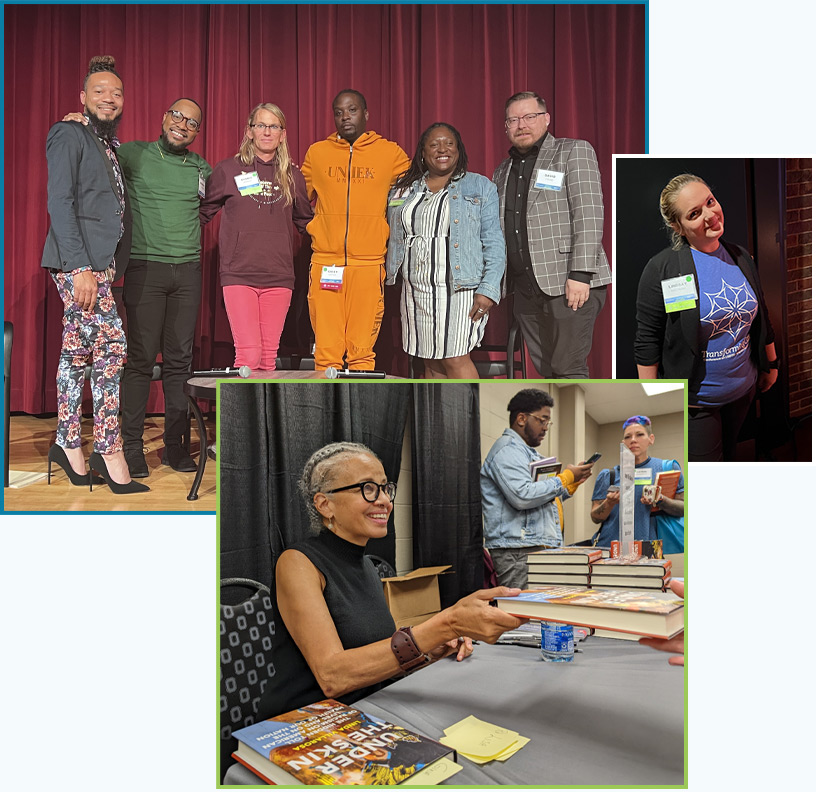 2023 Transforming Care Conference
The 2023 Transforming Care Awards honor people who have made exceptional contributions to the health and wellness of the LGBTQ+ and/or HIV communities. Since 2016, we have been proud to offer this recognition to outstanding leaders in our community.

This year's award categories:

Trailblazing Community Advocate
This award recognizes a community advocate – including activists, community organizers, volunteers, etc. – who has had a lengthy tenure passionately advocating for the LGBTQ+ and/or HIV communities, and who has practiced radical inclusivity to help community members overcome racial, economic, ability, and/or language barriers.
This award recognizes a young and/or emerging healthcare provider, professional, student, or activist who has already made a significant positive and intersectional impact in the field of LGBTQ+ and/or HIV health and wellness.



Whole Person Health Care Champion
This award recognizes a provider of health & wellness services and/or a patient advocate who has helped patients overcome racial, economic, ability, and/or language barriers to care and/or provided radically inclusive LGBTQ+ and/or HIV/AIDS healthcare.



Award submissions will be accepted starting later this summer.
2023 Tranforming Care Conference
TICKET INFO + REGISTRATION
General Registration will open on 7/10/2023!
Information for in-person tickets:
In-person attendees will receive all-day access to all conference activities, including keynote and breakout sessions, at the Fawcett Center. Includes breakfast, lunch, afternoon snack, and a chance to win raffle prizes. (DISCLAIMER: By attending Transforming Care, you consent to have photographs and video material recorded of you.)
Information for virtual tickets:
Virtual attendees will receive access to select livestreamed conference activities through the Whova app, including the keynote address, award ceremony, and select breakout sessions. Livestreaming will be provided by a professional A/V production company. Recordings of livestreamed events other than the keynote will be accessible for 7 days after the event.
ASL interpretation available for all livestreamed and select in-person sessions.