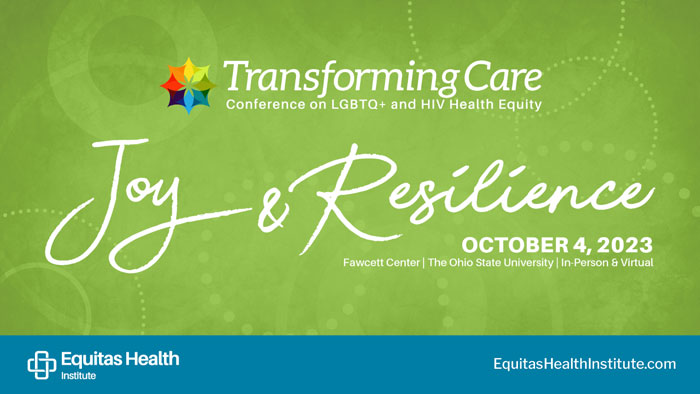 2023 Transforming Care Conference: Joy & Resilience invites us to explore the power of community and activism in the face of escalating threats to LGBTQ+ health.
Today, our determination to thrive, survive, and live healthy lives matters more than ever. Anti-LGBTQ+ bills introduced in state legislatures across the country have explicitly targeted the transgender and non-binary communities. In Ohio, Republicans want to ban gender-affirming care for trans youth and prevent trans girls from competing in female sports. School boards want to restrict what students read and which bathrooms they can use. These bills and actions threaten access to life-saving affirming care.
How do we strive for health when our access to care is under attack? We find power in community. Joy & Resilience celebrates our strength and resolve as we seek to secure and safeguard the health of transgender and gender-diverse people. It honors those who have made a difference in the delivery of care and those who continue to break down barriers. Joy & Resilience empowers us and our communities to strive for a world in which all can survive, thrive, and live full and healthy lives.
Join us on October 4th for a day of learning. Let's find joy in our resilience.